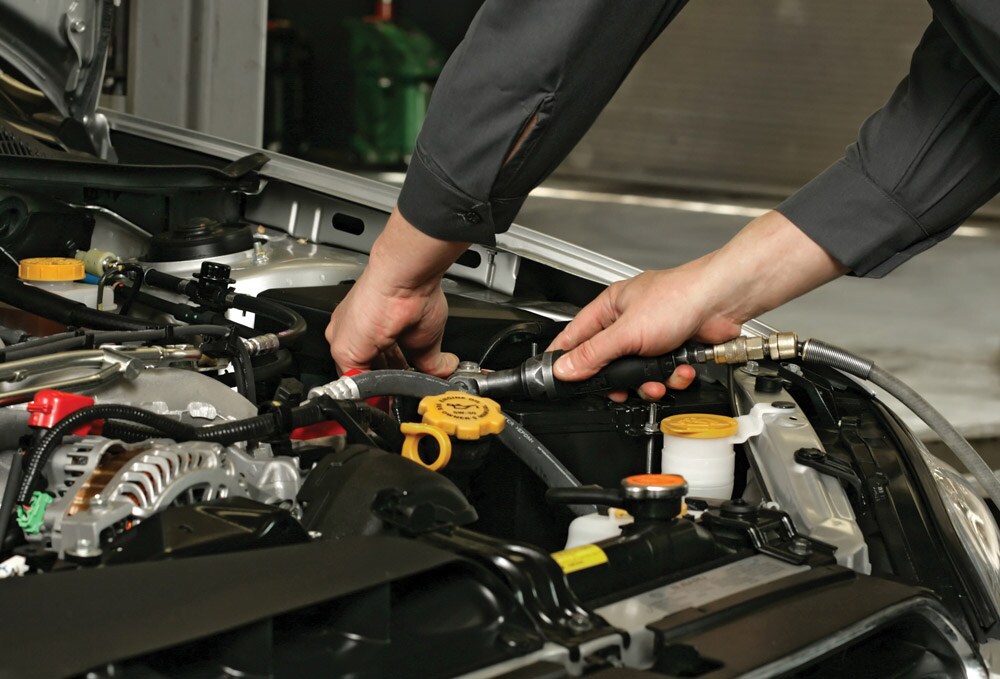 Why Service at Paul Obaugh Ford
There are plenty of good reasons to service your vehicle at the dealership. Independent mechanics may advertise lower prices, but taking a deal could cost you more in the long run. Dealerships offer a number of benefits, discounts, and other perks that go along with excellent, efficient service. Most independent mechanics can't match the benefits, making them a step down from the best.
Here at Paul Obaugh Ford, all of our technicians are specially trained by the manufacturer to work on one type of car: Ford. That means they know the common problems and solutions to them. They can spot future areas that could become problems and warn you ahead of time, allowing you to take action before disaster strikes.
Independent mechanics work on all types of makes and models, often taking longer to spot common problems. That can result in a higher bill, especially if the mechanic charges by the hour. A repair could take more than one visit as well as they aren't specially trained to get it right the first time.
Our technicians only use manufacturer-provided parts as well. These parts are made to fit perfectly, resulting in a good-as-new fix that will last. If the part has a defect or there's another problem, returning to the dealership and reporting the problem will likely result in a fix free of charge.
Last, but certainly not least, servicing your vehicle here at Paul Obaugh Ford results in a vehicle history. When you try to sell your vehicle, you'll have a complete vehicle history report down to the oil changes. That stands as proof that your vehicle received all its maintenance on time as well as any major repairs or part replacements.
All of this is in addition to the discounts we mail our customers regularly! We'd love to see you here at Paul Obaugh Ford, where we pride ourselves on excellent service!