Ford is an agent of change in how people buy used cars in Staunton. Purchasing a pre-owned vehicle was once a gamble, but the Ford Blue Advantage program makes it as close to a sure thing as buying a brand-new vehicle. Not only are you saving money with Ford Blue Advantage - you're getting plenty in the way of peace of mind. Here's a look at the Ford Blue Advantage program at Paul Obaugh Ford.
What is Ford Blue Advantage? 
Ford Blue Advantage is a used-vehicle certification program that practically guarantees excellence. In order for a vehicle to earn the Ford Blue Advantage stamp of approval, it has to measure up in several key categories. 
There are two levels to the program: Blue and Gold Certified. Each has distinct standards that vehicles must meet for certification. 
Gold Certified vehicles are held to strict standards. These candidates must:
Be no older than 6 years
Have no more than 80,000 miles
Pass a 172-point inspection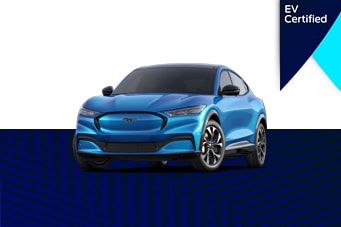 EV Certified Vehicle Specifications
Ford models up to 6 years old with less than 80,000 miles
Passed a thorough 127-point inspection
12-Month/12,000-Mile (whichever comes first) Comprehensive Limited Warranty1 
8-Year/100,000-Mile (whichever comes first) BaseCARE EV Limited Warranty1 
24/7 Roadside Assistance2
22,000 FordPass™ Rewards Points3 to use toward your first two maintenance visits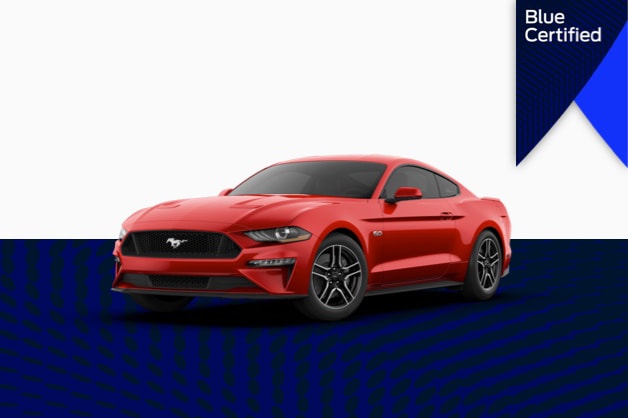 For a vehicle to be Blue Certified, it must:
Be no older than 10 years
Have no more than 120,000 miles
Pass a 139-point inspection
If a Blue or Gold Certified vehicle needs reconditioning, the work is done using only Ford, Motorcraft®, and Omnicraft® parts. These parts are tailor-made for Ford vehicles and ensure longer-lasting quality. 
The Ford Blue Advantage program isn't merely limited to Ford vehicles like the Explorer, F-150, and Mustang. Ford Blue Advantage also certifies vehicles from other brands and automakers, giving shoppers a wider selection and more confidence when they buy. 
What are the benefits of Ford Blue Advantage?
Buying a certified pre-owned vehicle is a great compromise between used and new cars. Because Ford Blue Advantage vehicles are certified, they'll have quality on the level of what you can expect from something that's nearly new. You'll get that quality - and no shortage of confidence-boosting perks - for less of your hard-earned money because it's pre-owned.
The advantages of Ford Blue Advantage start before you sign any paperwork on your purchase. With this program, you'll enjoy benefits like easily searchable inventory, guaranteed online dealer pricing, no-obligation test drives at your home, and a CARFAX® Vehicle History Report™ for every vehicle. 
When you find a vehicle that meets your needs, the benefits only get better. For starters, you'll be getting a certified excellent vehicle for less money, which means you can flex your budget and make your dollar work for you. Want all-wheel drive? A more powerful engine? Greater luxury? Ford Blue Advantage can help make it happen.
Your purchase also includes 24/7 Roadside Assistance as well as limited warranty coverage.[1] Blue Certified vehicle warranty coverage includes a 90-day/40,000-mile Comprehensive Limited Warranty.[2] With a Gold Certified vehicle, you'll get a 12-month/12,000-mile Comprehensive Limited Warranty and seven-year/100,000-mile Powertrain Limited Warranty.[2]
You'll also be able to build your FordPass™ Rewards balance with a huge windfall of points. Purchasing a Blue Certified car, truck, or SUV nets you 11,000 FordPass™ Rewards Points, and Gold Certified vehicles get 22,000 points. You can cash in 11,000 FordPass™ Rewards Points toward a free maintenance visit, which only adds to the value you get from Ford Blue Advantage right out of the gate. Or you can contribute them toward future purchases such as your next Ford vehicle. 
Shop Ford Blue Advantage at Paul Obaugh Ford in Staunton, VA
Of all the great advantages of the Ford Blue Advantage program, choice is one of the top. You can get your hands on a high-quality pre-owned Ford or a vehicle from any other popular brand. No matter what you choose, you can rely on Paul Obaugh Ford to provide years of quality service.
[1] Roadside Assistance is included for certain owners and available to everyone for a per-service fee. Ford reserves the right to change program details without obligations. Ford Roadside Assistance is a complimentary offering to all Ford owners for up to 7 years or 100,000 miles (from the date of sale), whichever comes first. Ford reserves the right to change program details without obligations.
[2] See your dealer for warranty coverage details.