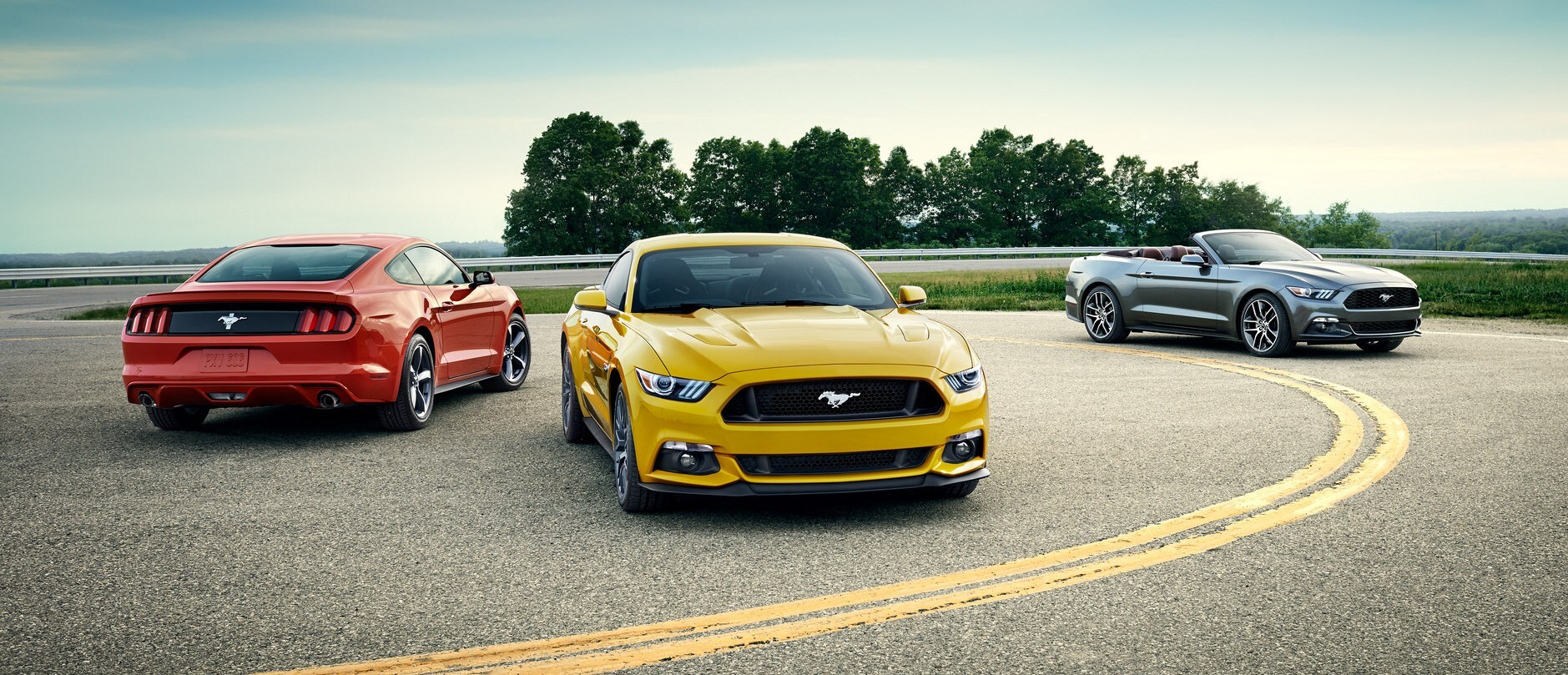 Redesigned from the ground up last year for its sixth generation, the 2016 Ford Mustang continues the pony car's tradition of high performance, iconic styling, and incredible efficiency. With various trim levels available with a number of engine options, there's a Mustang for everyone, from drivers wanting a performance-focused daily car to adrenaline junkies looking for a track-ready racer.
The 2016 Mustang is available in five trim levels: the Mustang V6, EcoBoost, GT, Shelby GT350, and Shelby GT350R. The V6 comes with a 3.7-liter V6 engine, the EcoBoost a 2.3-liter I-4 engine. The GT and both Shelbys are offered with V8 engines. The GT has a 5.0-liter V8, while the Shelbys come with Flat Plane Crank V8 engines.
All five trims besides the GT350R have four seats, while the GT350R has only two, providing an even more sports car-like feel. Boasting max hp at 526 and torque at 429 lb-ft, the new Mustang is a thrill to drive and a marvel of automotive design.