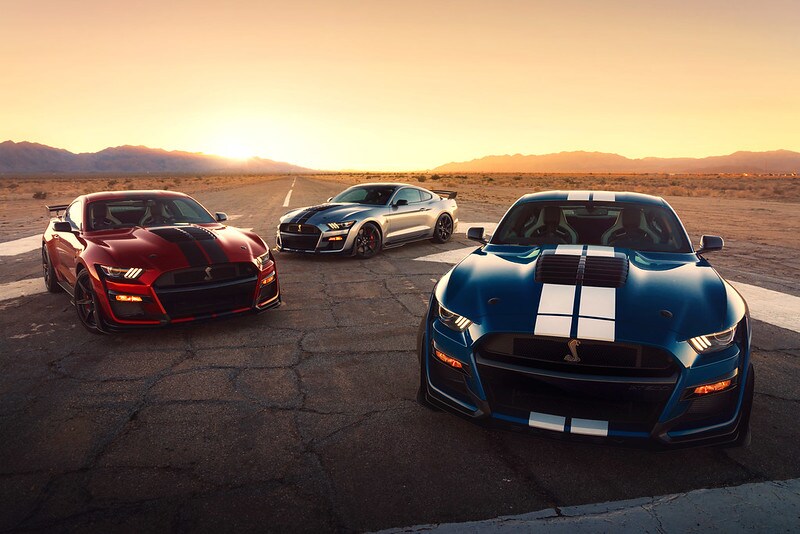 Best Ford Models to Buy Used in Staunton, VA
You don't have to spend a lot of money to get a great car, truck, or SUV at Paul Obuagh Ford. We have a huge selection of pre-owned Ford vehicles, including several of the most popular choices among our customers here in Staunton, Virginia.
Used Ford Fusion
The Ford Fusion was one of the more popular vehicles in the Blue Oval lineup during its heyday. If you missed your chance to buy one new, you can still find low-mileage, high-quality pre-owned Ford Fusion cars at Paul Obuagh Ford. This midsize sedan strikes a nice mix of stylish and accommodating with its bountiful curb appeal, spacious interior and trunk, and fun options like a mighty V6 engine.
Used Ford Mustang
You could easily make the argument that the Ford Mustang is the American car. If it's been your dream to drive a pony of your own, a used Ford Mustang is a budget-savvy solution. You'll love hitting the road in a new-to-you Mustang and showing off around Staunton whether you opt for a sleek fastback, a summer-ready convertible, or the legendary V8-powered Mustang GT.
Used Ford Escape
Buying a family-friendly SUV and saving money in the process is easy when you choose a used Ford Escape from Paul Obaugh Ford. The Escape is one of the more popular SUVs on the market because it offers great rear-row legroom, ample cargo space, and modern safety features. You'll also have your pick from several powertrain options, including a full hybrid and plug-in hybrid.
Used Ford F-150
If you need a truck that can tow, haul, go off-road, and support weekend getaways in the big city, it's the Ford F-150 you'll want. Ford builds its trucks to last, and that's why a used Ford F-150 more than fits the bill for your next pickup truck. Newer F-150 trucks offer staggering power and capability as well as options like smartphone connectivity and high-luxury upgrades on the Platinum and Limited trims.
Are you ready to make the switch to a vehicle you actually enjoy driving? Check out the great used vehicle options available at Paul Obaugh Ford in Staunton, Virginia.
Ways to Save Money on a Used Car in Staunton, VA
When you purchase a pre-owned vehicle from Paul Obuagh Ford, you're already on the way to saving big money. But there are several steps you can take to make your dollar stretch even further.
Build up your credit score
If you don't need a new-to-you vehicle right now, you can take time to build up your credit score. The higher your credit score is, the better rates you'll receive when it comes time to finance at our dealership. That allows you to potentially save hundreds of dollars in interest over the lifetime of a car loan.
Save up for a down payment
When you purchase a pre-owned vehicle, you'll have to make a down payment that covers a certain percentage of the vehicle's sticker price. But, you could save quite a bit more money in the long run if you pay more than the minimum down payment. The more you pay up front, the less money you have to borrow and pay interest on over the loan period. Also, borrowing less money may help you receive a better financing rate.
Trade in your current vehicle
When you're looking to get out of an old vehicle and into a newer one, you'll have the option to sell or trade it in. The latter is easier because Paul Obaugh Ford can take care of all the important paperwork for you. But it will also save you money on your next used vehicle. Putting the value of your trade-in toward a used vehicle lowers its overall cost, which means you'll pay less in taxes at closing.
Do your research
If you know you need a used Ford F-150 truck, you'll have a lot of options to choose from. Make sure you don't buy a vehicle that has more high-end features than you need. Look closely at each model and its features to determine what's most essential to you. And don't forget to check out our vehicles for under $10,000.
Got questions about your next used vehicle purchase? Ask the experts at Paul Obaugh Ford in Staunton, Virginia.
Make an Inquiry
* Indicates a required field