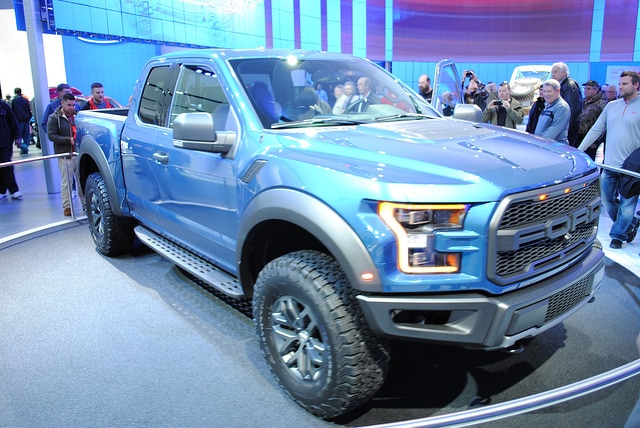 The 2017 Raptor lives up to its name. It's got intelligence and aggression, all in one package. Get behind the wheel of the 2017 Ford F-150 Raptor today and see what the talk is about.
Exterior
You'll get a tough exterior with the Raptor. High-strength, military-grade aluminum alloy makes the Raptor 500 pounds lighter while still providing safety and strength in the boxed steel frame.
Performance
You'll get ultimate power when it comes to the Raptor. No matter what road you're on (or off!) you'll get top performance. Internal bypass technology makes your off-road performance easy and smooth while the all-new Terrain Management System gives you options like street, mud, sand, and Baja.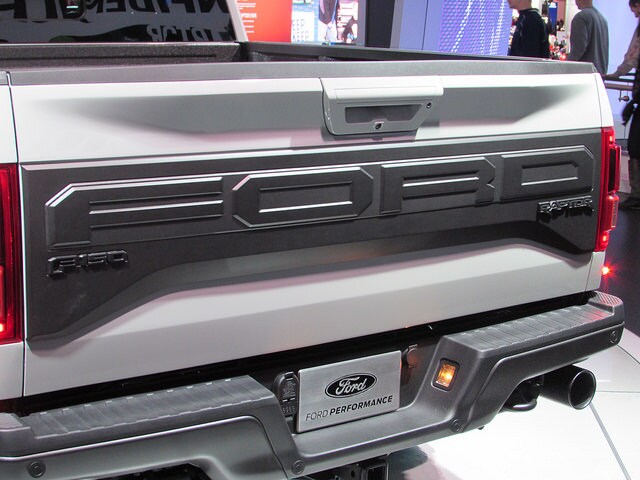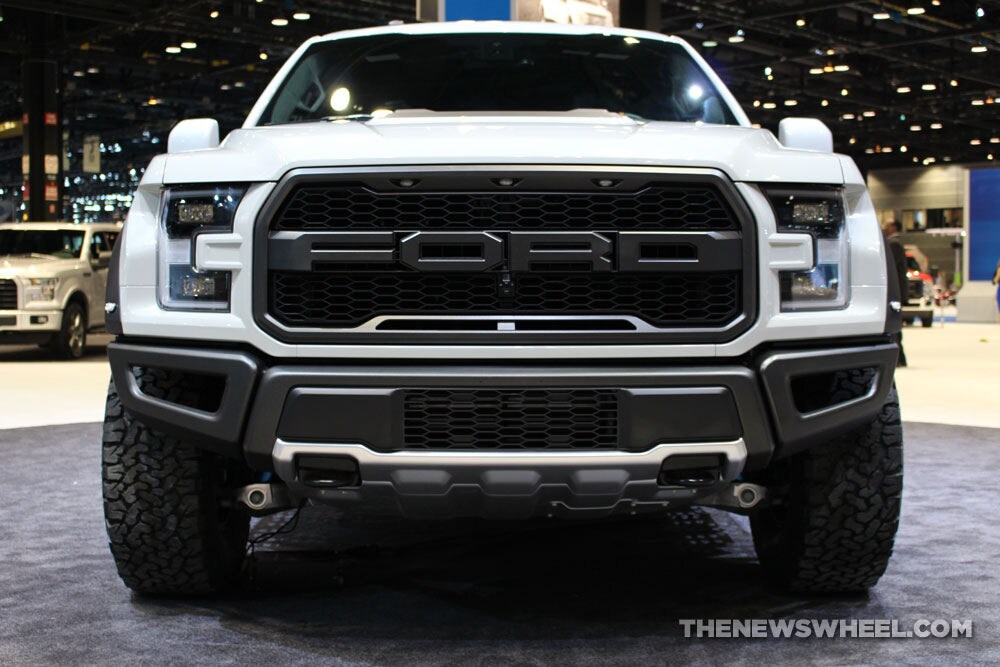 Versatility
You can choose the size that's right for you, whether you need more room for passengers or more room in your truck bed. And with the SuperCrew model, the Raptor is bigger than ever!
Technology
Backing out with a large truck can be hard, but it's easy thanks to the 360-degree camera. You'll also get luxury tech details like large paddle shifters so you can shift easier than ever from gear-to-gear.
Are you convinced? Contact Paul Obaugh Ford for more information on the 2017 Ford Raptor Today!