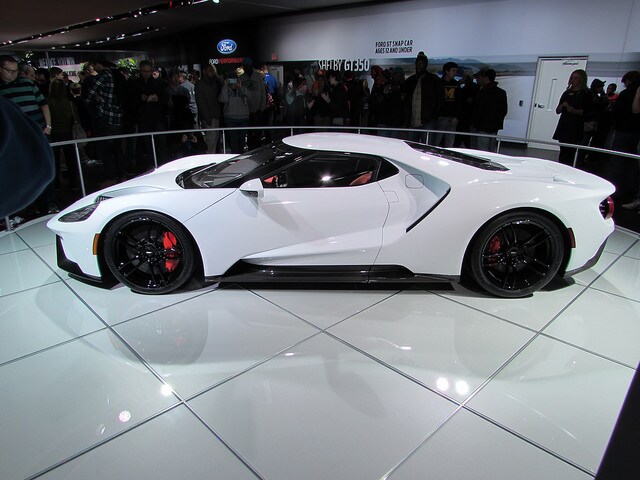 There were plenty of stunning cars showcased at last year's North American International Auto Show in Detroit. However, one vehicle stood out among the rest. That vehicle was the 2017 Ford GT. Ever since it was first put on display at the Detroit Auto Show, drivers everywhere have been craving more information about Ford's new supercar. With the model set to be released later this year, Ford has shared information about the 2017 Ford GT to help create a preview for the supercar.
The most striking aspect about the vehicle is certainly its design. The 2017 Ford GT looks unlike any other vehicle in the Ford lineup. Its sleek design is not just for show, either. For example, the rear spoiler is designed to help capture any drag that the GT might need. The exterior of the Ford GT is composed of a blend of both fiberglass and aluminum frames. This chassis design helps the 2017 Ford GT achieve one of the best power-to-weight ratios of any vehicle in the industry!
Speaking of power, the 2017 Ford GT has plenty of it to spare! Ford equipped the GT with a 3.5-liter EcoBoost V6 engine. Using this engine, the Ford supercar is capable of producing up to 600 horsepower! Adding to the driving experience is the Ford GT's active suspension. This system lowers the Ford GT at higher speeds in order to achieve better stability and handling.
Drivers were already impressed with the 2017 Ford GT when it first debuted. Therefore, this preview provided by Ford will only create more anticipation for the Ford GT, set to be released later this year!